America.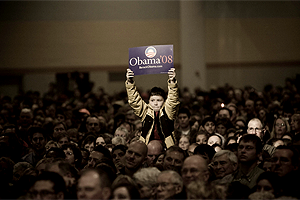 YOU FUCKING DID IT.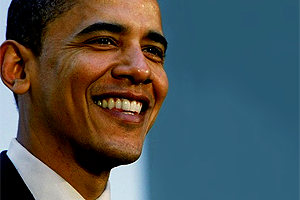 THANK. YOU.
Now, I don't quite think you're the dreamland of opportunity Obama makes you to be, but I am really impressed with you tonight. I am particularly impressed with your record voter turnout (will post number when I have them) because that's truly beautiful. I am so, so very admirative of the way Obama has gotten people so involved and engaged in the democratic process.
Tonight I'm especially thinking of all youth of color across the country for who this is going to make a very, very concrete difference, even if it doesn't make the playing field level. But maybe even more, I'm thinking of the older folks of color, people who once lived in a world where a black person and a white person could not marry, and I cannot begin to imagine the
emotion
that today represents. This victory, first and foremost? Is and should be theirs.
In the meanwhile, with 33% of precincts reporting, yes on Proposition 8 (aka yes on banning same-sex marriage) is leading in the polls in California, with 53%. California, I can't believe you're about to do this. Please don't. :( (More when more results are in.)
An email I just got from my mom who just got up in France:
"It's amazing...
The States are also capable of amazing things...
Kisses
Mom"